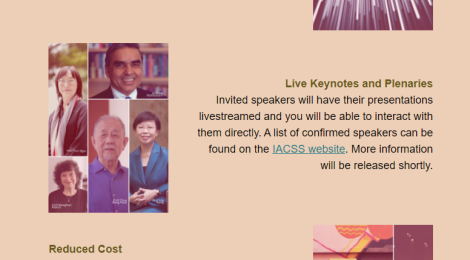 Non-Presenting Attendee Registration NOW OPEN for Inter-Asia Cultural Studies Society Virtual Conference 2021
Main Conference | Graduate Conference | Cultural Studies in Singapore Conference
We are glad to finally announce that attendee registration for this year's Inter-Asia Cultural Studies Society Conference is now open! This means that even if you are not presenting a paper, you can now register and receive virtual access to the conference's exciting offerings.
Click on the guide below and follow the instructions carefully. Registered attendees will have access to all segments of the conference. Once payment has been made, you will receive a personalized login closer to opening date of the conference.
The deadline for registration is 16 July 2021, 2359hrs (SGT/GMT+8).