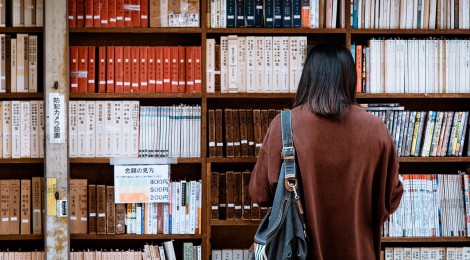 IACS DISSERTATION PRIZE 2023 WINNER
This year, we received ten strong submissions from the network of inter-Asia cultural studies, from Hong Kong, Australia, Singapore, and Taiwan. All dissertations were carefully reviewed by our judging panel, consisting of Profs Tejaswini Niranjana (chair), Chua Beng Huat, Melani Budianta, Roberto Castillo, and Anneke Coppoolse, which speaks very highly of your work as exemplary of inter-Asia cultural studies scholarship. After month-long deliberation and extended discussion, the Committee for the IACS Dissertation Prize has reached the decision on May 17, 2023 to award this year's Prize to Ping-hsiu Alice Lin, for the exceptional dissertation titled, "Precious Economies: Gems and Value-Making in the Pakistan-Afghanistan Borderlands." Below is the citation from the judging panel on Lin's work:
Lin's dissertation stands as a remarkable achievement in ethnographic research, delving into the histories, practices, and movement of the gemstone trade across multiple regions, from Peshawar to Karachi, Jaipur, Beruwala, Bangkok, Chanthaburi, and Hong Kong. This extensive fieldwork provides groundbreaking insights into the materiality of goods and value, while illuminating the intricate web of cross-border networking from a grassroots perspective. 

This winning dissertation masterfully portrays the agency of marginalised individuals as they navigate their trade within the formal structures of global capitalism. Lin's dissertation is a tour de force, skillfully incorporating multiple disciplines, sites, and transnational perspectives. It grapples with complex concepts arising from a wealth of data sources, encompassing multidimensional aspects such as border studies, refugee-host religious relations, commodity chains from the poverty-stricken Global South to the luxury-driven Global North, and the social significance of transforming natural objects into precious stones. Particularly commendable is Lin's audacity as a foreign female ethnographer, fearlessly immersing herself in a masculine world amidst the perils of transnational border areas. Through her inter-Asian imagination, Lin transcends geographical boundaries by tracing the trajectory of gemstones, contributing a fresh perspective to existing scholarship while acknowledging and respectfully engaging with previous researchers' work. Furthermore, the thesis captivates readers with its poetic and compelling prose, beautifully weaving together the economic, cultural, social, and historical dimensions that shape the value of gemstones.

Lin's work exemplifies the interconnectedness of objects, places, and people, offering a rivetting narrative that not only tells us how gems acquire value but also sheds light on the intricate tapestry of our shared human experience. Undoubtedly, it is a marvellous piece of writing that deserves the highest accolades. We certainly hope to see this published as a book in the near future.

Congratulations, Ping-hsiu Alice Lin, on becoming the winner of the 2023 Inter-Asia Cultural Studies Dissertation Prize. And a big thank you to all the participants for entering the competition this year!!! Wish you the best on your academic career!!!